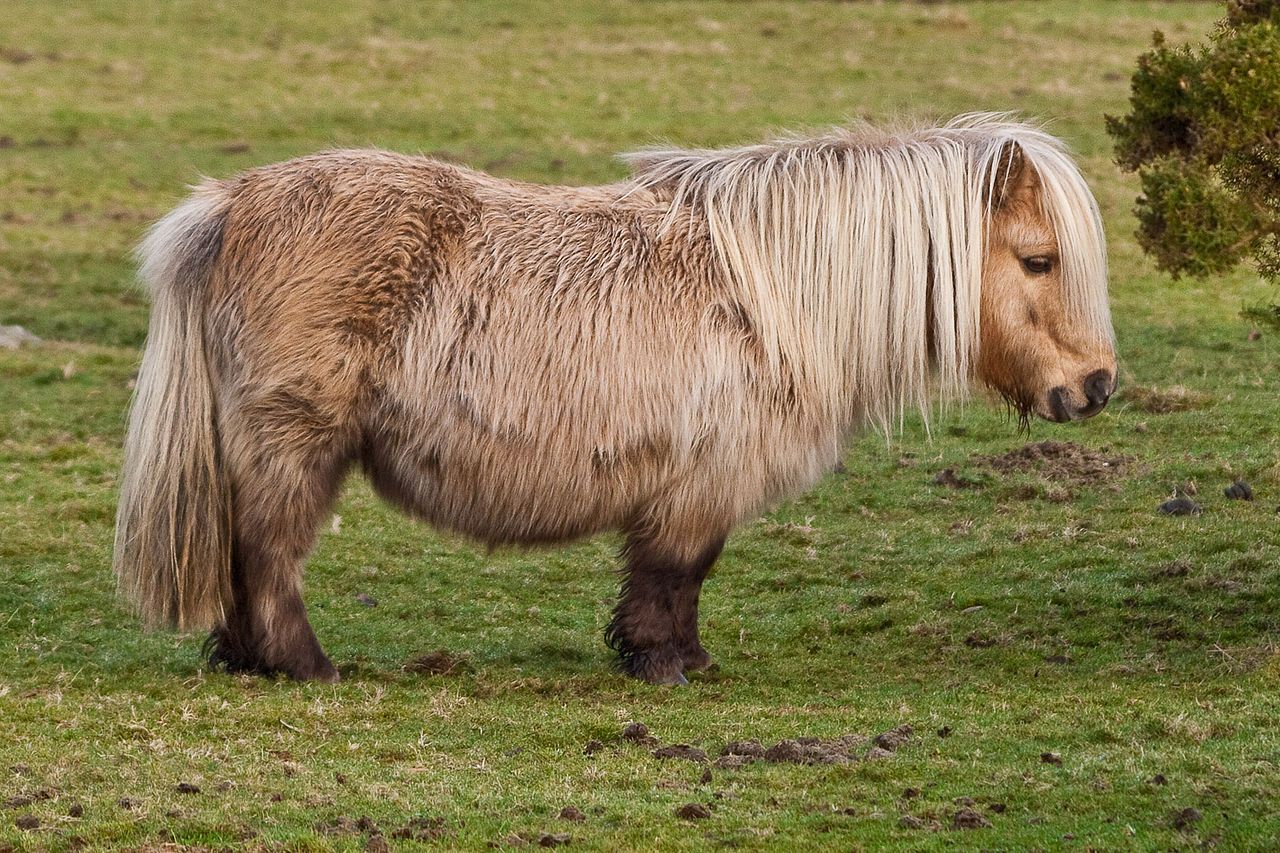 [caption id="attachment\_11648" align="alignleft" width="300"]
Clever Hans couldn't do math, but he was really good at reading human body language. Photo via Wikimedia commons.[/caption]
In the early 1900s, scientific and public attention to animal cognition and intelligence was focused on the performance of one animal, Clever Hans the horse. His owner, a mathematics teacher, claimed that Hans could perform addition, subtraction, multiplication and work with fractions, among other skills. Indeed, Hans could answer math questions correctly (by tapping his hooves the correct number of times) with both his owner and other questioners, which led an investigative panel to conclude that this was not a case of fraud (as reported in the NYTimes: "Berlin's Wonderful Horse: He Can Do Almost Everything but Talk," 1904; "Clever Hans Again - Expert Commission Decides that the Horse Actually Reasons," 1904). It appeared that a horse was actually capable of complex mathematics!
Several months later a psychologist was able to determine that Hans could not do mathematics, but instead was sensitive to human physical cues of correct answers – usually a raised eyebrow. If the human did not know the correct answer, or if Hans could not see the human asking the question, he could not get the right answer. Clever Hans was smart, just not in the way his owner thought.
[caption id="attachment\_11647" align="alignright" width="300"]
Shetland Pony. Photo via nl.wikipedia.com[/caption]
This scientific embarrassment planted a short-term seed of doubt in psychological explorations of the cognitive abilities of non-human animals, which fortunately has been overcome – animal cognition is now a thriving scientific field. As there have been few studies of the numerical abilities of horses (I could only find four), perhaps the Clever Hans stigma has remained. But recently, scientists in Germany took over the reins in a study recently published in Animal Cognition, "Shetland ponies (Equus caballus) show quantity discrimination in a matching-to-sample design" (if you were wondering, ponies are just small horses).
[caption id="attachment\_11660" align="alignleft" width="413"]
Can you tell which one has more? It's tougher when the ratio is close to one, as here.[/caption]
Quantity discrimination is the ability to determine which of two quantities is larger. While many aspects of numeracy are uniquely human, the ability to tell which set of objects is larger (quantity discrimination) has been demonstrated in several animals, including fish and insects.
[caption id="attachment\_11661" align="alignleft" width="410"]
In this example, one side clearly (to us!) has more dots than the other. The size of the dots is controlled so that both sides have the same AREA of colored circles.[/caption]
For most animals (including humans) it is easier to discriminate between two amounts when the ratio is smaller and gets harder as the ratio approaches one (for example, determining between 1 and 20 dots is much easier than choosing between 17 and 20 dots).
[caption id="attachment\_11652" align="alignright" width="281"]
On the left is the "sample stimulus." Ponies were required to choose the lower stimulus that matched the sample in quantity. In this case, the correct choice is on the right-hand side.[/caption]
Now back to the ponies! In this study, three ponies were trained to push one of two buttons beneath a computer screen to choose the graphic that matched the same number of circles as the displayed sample stimulus. Ponies were tested with 1 circle vs 2; 2 vs 3, 3 vs 4 and 4 vs 5.
Experimenters then tested the ponies with the same ratios using non-repeating geometrical shapes instead of circles. Correct choices led to reinforcement of delicious pony treats.
[caption id="attachment\_11653" align="alignleft" width="291"]
Sample stimulus for a 2:3 ratio with geometric shapes. In this case, the correct match is on the lower left-hand side.[/caption]
For all three ponies who were tested, it took them between 40 and 160 trials to achieve 80% or more correct answers for all ratios in Experiment 1 (circles). When discriminating the different shapes instead of circles, all three ponies could discriminate 2 versus 3 symbols, but only two ponies were successful at discriminating 3 versus 4, and only one pony could discriminate 4 versus 5 symbols.
Even for the ponies that performed well, no pony got a perfect score – achieving only around 80-90% correct. This is typical of most animals performing quantity discrimination tasks, they tend to score well, but rarely get 100% - which brings up an interesting question – if they understand the concept, why do they continue to get wrong answers?
There are a few possibilities. One is that perceptually, this is a difficult task – perhaps visually, it is difficult for some animals to actually be able to discern a difference between the two stimuli presented. Another possibility is that animals may just make some random guesses from time to time just to see if those choices also lead to rewards.
A more likely explanation is that animals have a somewhat good but still slightly fuzzy understanding of the concept – which may be a successful strategy when circumstances in your environment can change rapidly and you need the ability to adapt your responses accordingly. This may be an animal's way of hedging their bets and ensuring a decent payout, at the cost of a few mistakes.
Maybe you are wondering why ponies need to do this basic form of math in the first place! Some horse species live in fission-fusion societies which are subject to varying group sizes and alliances that may shift over time. Being able to discriminate which group of animals is larger may help an individual avoid conflict or know whether to approach or avoid a group.
Far from being useful only to humans, this form of number sense could also help animals decide which potential mate has a better song, larger nest or more brightly colored feathers. It could help foraging animals assess which tree has more acorns. It can help a navigating animal know that they should head west at the larger cluster of trees to get back to their nest.
[caption id="attachment\_11668" align="alignright" width="275"]
Hyenas modify their behavior if they think they are outnumbered. Photo via Wikimedia Commons.[/caption]
In the case of dogs, it meant choosing the plate that has more hot dog pieces on it, and for wild robins, selecting the larger amount of worms. Hyenas displayed more cautious, vigilant behaviors when they believed they were outnumbered, than when they were exposed to the call of just one other hyena.
While perhaps not as impressive as the abilities that were initially attributed to Clever Hans, this study contributes to our current knowledge of the similarities and differences in numerical abilities between species. It also demonstrates many gaps in our understanding of how and why these abilities develop in other animals. The best question(s) may be, not can animals count or discriminate differences in amounts but do particular animal species need numeracy and if so, do they have it?